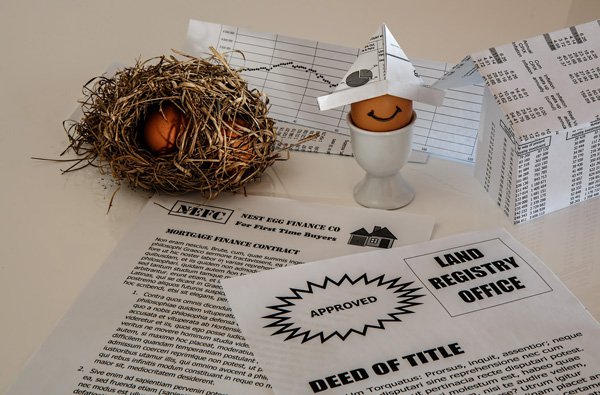 Refinancing a mortgage defines paying off a loan amount and replacing it with a new rate. There are so many common reasons why homeowners in Long Island want to finnace their mortgage- the chance to get a lower interest rate, the opportunity to shorten their mortgage loan period, the ultimate desire to convert an adjustable rate mortgage to a fixed rate mortgage or vice-verse, the desire to consolidate debt and the chance to tap a home equity to finance a large purchase.
What Should You Know Before Refinancing Mortgage:
In general, obtaining a new mortgage after replacing it with the new one is known as refinancing. Refinancing is required to let the borrower get a better interest rate and also the time period. If you're a borrower with a perfect credit history, refinancing can be best way for conversion of a variable loan rate to a fixed one and also get a lower interest rate. But for borrowers with bad credit history, refinancing can be risky.
In any economic environment, it can be quite difficult to pay off on a home mortgage. With higher interest rates and unstable economy, it's tougher to make payments than your expectations. If you find yourself in such circumstances, it might be perfect time for refinancing your mortgage. Keep in mind that the risk of refinancing is due to the ignorance. Without perfect knowledge of refinancing, it can offer a bad impact to your refinancing, i.e. it will increase the interest rate instead of minimizing it. Below are some of the basic information on refinancing to help you reach the best deal.
What Is Exactly The Process of Refinancing:
Refinancing is the process of getting a new mortgage rate and term in an effort to minimize monthly payments, reduce your interest rates or take cash out of your home for large purchases. Many inhabitants in Long Island choose to refinance their mortgage loans when they've equity on their home. However, equity is nothing but the difference between the amount owed to the mortgage company to the total worth of your home.
The Benefits of Refinancing In Long Island:
Regardless of equity, one of the common benefits of refinancing in Long Island is minimal interest rate. In fact, people work throughout their life and continue to make more money so that they can pay all their bills on-time and therefore increase their credit score. With the increase in credit, it can ensure to procure loans at lowest possible rates and hence many people want to refinance with mortgage companies for this reason. Moreover, lower interest rate can offer intense effect on monthly payments and can save hundreds of dollars over a year.
Secondly, many people in Long Island choose to refinance in order to obtain money for making large purchases like cars or to reduce credit card debts. The ultimate way to get it done is by refinancing for taking out equity from the home. A lot of people can improve upon the home condition before buying it. Doing such things can increase the value of home consequently. Hence, while making payments, they are able to take out substantial home equity lines of credit. As the appraised value of their mortgage increases, the balance on a mortgage decreases.
What Do You Need To Do To Refinance:
First of all, you need to consider how you will repay the loan amount. If your home equity line of credit is to be used for home renovations to increase the value of your property, you can consider the increased value upon the sale of the house to be a way out to repay the loan. If the credit is to be used for other purposes like education, new car or to pay credit card debt, it can be better for you to think about how you'll repay the loan.
On the other hand, you can contact a company for refinancing your mortgage in Long Island and discuss the available options best suiting your needs. However, you must get a better understanding of what you should do in order to ensure benefits from refinancing opportunities.